soo hey guys ! today we gonna show u ....
                    top 10 cute looks ! :O
               sooo yeah umm here are the 
                      top 10 C:
                    hope u like them
                        here 
                        they 
                       are C: :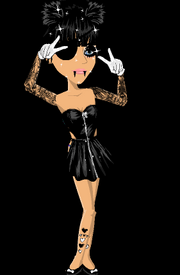 soo yeah ... this are the top 10 C:
                              hope u like dem ;-;
                             we are the MSP Bloggers and
                          we will see u next time C: 
                               bye for now ! but ...
                             don't forget to see our contest ... Cx
                                       bye again xp

Ad blocker interference detected!
Wikia is a free-to-use site that makes money from advertising. We have a modified experience for viewers using ad blockers

Wikia is not accessible if you've made further modifications. Remove the custom ad blocker rule(s) and the page will load as expected.